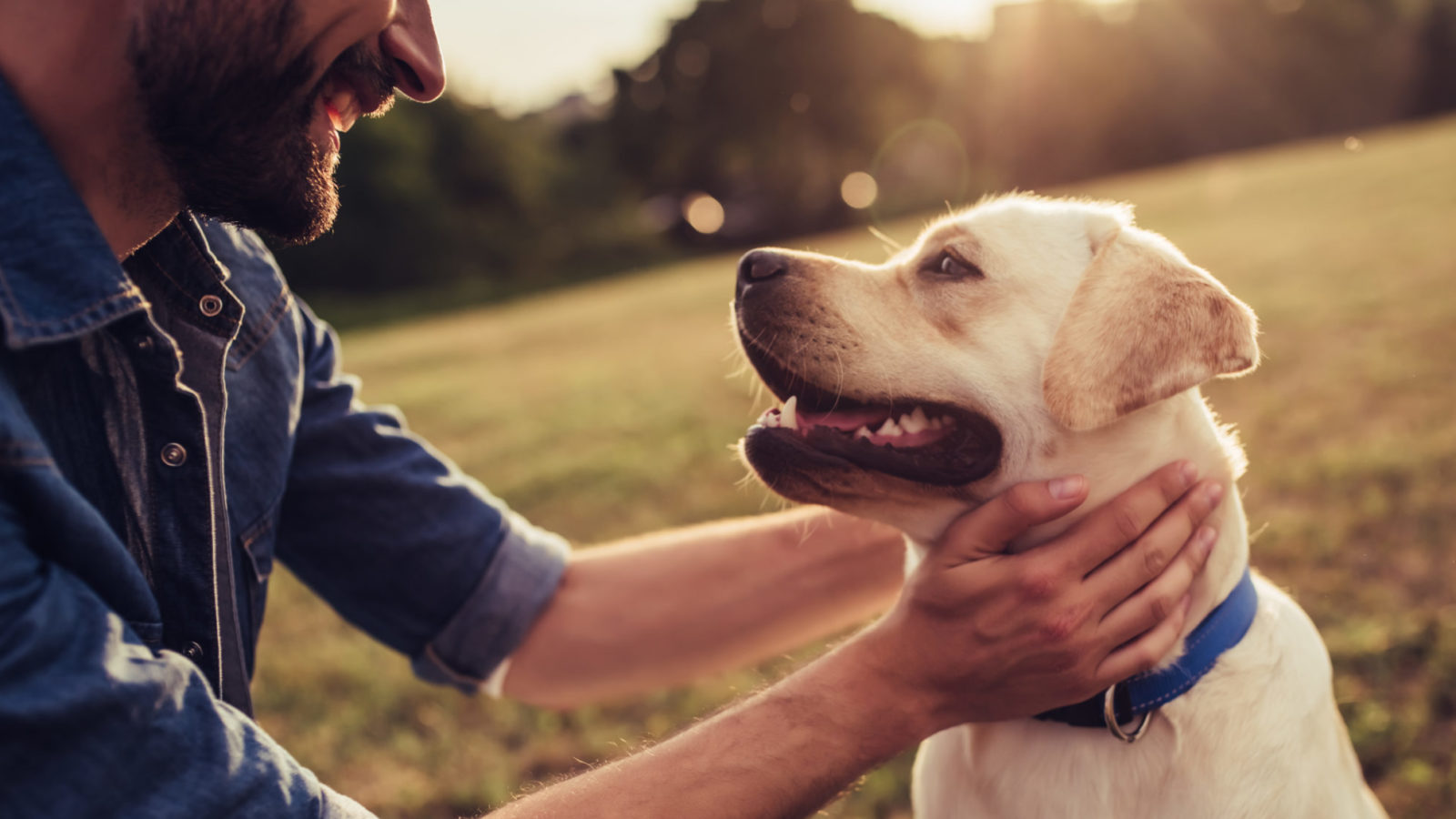 Furever Home Dog Rescue
Please consider helping these wonderful dogs get a second chance.
Foster Families Needed
Furever Home Dog Rescue (FHDR) does not have a local shelter for our dogs, we transport our pups to New Jersey and our foster families provide a temporary home for these pups until they are adopted. Fosters usually hold a pup from a week to a month or two, on average. We are always looking for more foster families willing to open their homes to foster a pup until they are adopted to their furever homes. Fostering is a rewarding experience and you will help save a dogs life. There are puppies, young dogs & older dogs of different breeds that need foster homes, and our foster families choose the type of pup they want to foster.
The more fosters we have, the more dogs we can save!
With your help, we can save more dogs from being euthanized simply because there is a lack of space at the shelter. If you would like to be a part of our rescue efforts and are interested in short term fostering, please email Camille at [email protected].
Reviews
Heather & Chuck 
Adopter and Foster
I think that Furever Home Dog Rescue stands out because they have fosters for the pups and I think this really impacts how the pup starts its life out in his furever home. Being raised by a loving family that teaches the pups beginning obedience and manners as well as socialization sets both the pup and the adoptive family up for success.  It's also really great how Camille is so available for help and support if needed. We always recommend FHDR to anyone that will listen to us. In our opinion, fostering and adoption is the only way to go!!
We had a wonderful experience with Furever Home Dog Rescut. We felt that the organization was truly invested in making sure Pecan (aka Lola) was placed in the perfect home, as they were very thorough and honest during the vetting process. My family is IN LOVE with our Lola and we can't imagine our lives without her! 
Susan, Neil and Jaycie 
Adopter
The process to adopt Deki (aka Fonzie) was easy. The communication was crystal clear. Deki was without a doubt a perfect match for our family. We love this pup more than we can say. He's just perfect! Thank you. Thank you. Thank you. 
We are so happy to have gotten Millie, she is the best addition to our fur family! We thank Camille for the easy process, answering all our crazy questions, and trust in us as fur parents with Milo and welcoming Millie. We traveled almost 2 hours for a meet and greet and you worked with us on making arrangements to do so and you provided us with more than enough information. We are so happy to be able to spoil her for life ❤
Michael and Debra Schoen
Adopter
The adoption process through Furever Home Rescue was great. We feel that Maisey (formerly Hazy) is a good match for us even though she is a different breed mix than we are accustomed to. It was very helpful that she was in a foster home rather than a shelter, so she was already housebroken and fairly well trained by the time we adopted her.  Overall, we were very pleased with the adoption process. 
We really liked how the adoption went. All went smoothly & questions were answered quickly. The application was a good way to find the right people to adopt dogs. Certain criteria was asked about us & even pictures of our yard & inside home. Phone interview went well, where you really get to know the adopting people better. The foster mom, started the basic training skills & Amy/Flo  knew "Come" and she came to her knew name quickly. She knew "Sit" & was quickly house broken just had to figure how how it worked in a new home. By day 3 she knew outside was where to go & which door to go to. She almost came pretrained, because the foster Mom had worked with her before we adopted her. So that was an added plus. Amy was a very good fit for us. She,'s loving her forever new home,& doing very well.
As far as the adoption process, I thought it was extremely smooth!  I remember Camille got back to me right away and was very communicative with us.  It was also nice knowing that if we felt that Barkley/Doc wasn't the right dog for us when we met him, that there wasn't an obligation to adopt him.  Even furthermore, I thought it was so important and special that Camille and the foster mom wanted to ensure that he found the family that was the right fit for him!  Also, as a first time pet owner, it was so nice to have information provided on things to do to prep for Barkley, what to look out for, etc  I would (and have!) recommended Furever Home Dog Rescue to others!  
Thank you again for getting our sweet boy to us.  When he was at the vet for his neutering, Mike said to me "doesn't the house feel so empty without him?" and I totally agreed.  He really fills our house and our lives with so much joy!  We love him so much!
Mia (coconut) is the sweetest girl. She just wants to please our whole family. I feel like she was meant to be with us, and she is part of our family now. Both my kids get so much joy from her, and she is so good with them, always following us around the house, and wants to be part of whatever we're doing.  I can't say enough positive things about Furever Home Dog Rescue. This is our 2nd time adopting with FHDR, and both times went so smooth.  Camille is wonderful, with the whole adopting process, from getting all the info from the adopter, to setting up the meet and greet, to making sure, everything is in order for the process of when you take the pup home. Thank you for allowing us to adopt again. Coconut will be loved her whole life. 
We chose to send our application to Furever Home Dog Rescue since we liked the idea of having a dog fostered in a home prior to adoption.  Camille responded to our request for an application quickly and continued to help us with any questions we had via email.  We did not know what to expect during the process but Camille kept us up to date on an almost daily basis, and when our application was accepted she was diligent and flexible in setting up a time to adopt Cayden, now Kylo.  Everything about the adoption process was clearly for the best interest of our new rescue, and we would not want it any other way.  Kylo has been a great addition to our family and we would go back to Furever Home Dog Rescue if we want to adopt a second dog! 
Thank you so much again for coordinating Doc's adoption!  Working with you was so smooth, and we truly felt you had the dog's best interest and safety in mind.  You have been so sweet and communicative during this process!  
We had a great adoption experience with FHDR and really appreciated the thoroughness of the adoption process. All of our questions were answered and the communication was very clear.  
Our experience with Furever Home Dog Rescue has been wonderful.  The application process went smoothly and all of our questions were answered prior to meeting the puppy we had selected to meet.  The process of meeting at Camille's house with the foster family was convenient and a good environment to help us to decide on whether adopting Milob(formerly Leonardo) was a good choice for us.  He has now been with us for months and is a great fit for our family, he loves long walks, playing, training and lots of toys.  He's a growing boy and seems to be happy as a member of our family.
The adoption process was good and we loved being able to find another fantastic addition to our family through Furever Home Dog Rescue. Both dogs are fantastic. We just couldn't have found better dogs. All my friends are jealous and I was even told "I can't believe how easy your dogs are!" Thank you again for this opportunity!
My dog adoption experience with Camille and her dog fosters at Furever Home Dog Rescue (FHDR) was wonderful.  Once my adoption application was submitted, Camille promptly got back to me and clearly explained the entire adoption process.  She arranged for a "meet and greet" so I could meet Lincoln, the dog I was considering for adoption.  It was obvious to me that Furever Home Dog Rescue takes great pride in properly matching dogs and owners — so both will be happy.  I adopted Lincoln that day and at times, contact Camille to let her know how Lincoln and I are doing.  Camille often provides me with much-needed advice whenever I have a question about taking care of a new puppy — and her advice is always excellent.  
I would highly recommend Furever Home Dog Rescue to anyone looking to adopt a dog since they are a very caring and helpful organization. Lincoln and I have been together for almost three months now, and we could not be happier.
We couldn't be happier to have Simon as part of our family! We love him to pieces and he and our other dog, Clover, are inseparable! He has brought so much joy and love to our family ❤️ I thought the process with FHDR was fantastic. I appreciated the thorough investigation, including talking with our references and our vet. I also appreciated the phone conversation that we had with Camille prior to meeting Simon. I felt like we had a good sense of Simon's personality before meeting him. The meeting process was well orchestrated and FHDR had great suggestions for introducing Simon to Clover and what to expect from the transitional phase. All the paperwork was in good order and we were confident that we would have the support of Camille and the foster if we had any questions or concerns.
I love seeing all the posts on Facebook of all the happy pups and families! We feel like we are a part of the FHDR family and would highly recommend FHDR to anyone looking to adopt!
Forever Home Dog Rescue was extremely thorough in vetting for Melvin's (Scout) adoption. The genuine concern and love for the animals' being placed was apparent, and as an animal lover and owner, myself, I can appreciate that very much. Scout quickly adjusted to our home, family and other dog, Buddy. It was an easy transition for him, and we are so happy to have him as part of our family. Thank you Furever Home Dog Rescue so much for adding more love to our family with Scout!
The experience of adopting Grayson was awesome! Thank you for taking the time you did to ensure we were a fit for Grayson. The setup you have to meet and greet is perfect. You also allowed my daughter and her husband to come and that was so great, Grayson seems to know they are family and they too have a special relationship with him. Furever Home Dog Rescue is one of the most communicative rescue people we have met. The bottom line is we are enjoying him thoroughly and he is amazingly calm and sweet! He is perfect for us! We thank you. Camille, you are a wonderful person!
Furever Home Dog Rescue was extremely responsive immediately from the start in search of our new family members. We knew we wanted to adopt two siblings and were hoping to find puppies. After we found Furever Home Dog Rescue online, we had many questions and they all were responded to very quickly and honestly. Camille loves each and every one of these dogs that are rescued. She had the most thorough pet application and followed up on all of her questions to ensure we were the best family for our new family members. Once we found siblings that we thought would be a good fit for our family we got to meet at her home with the puppies and their foster families. I think this was very beneficial because we were able to see if they were a good fit for our family and that the boys got along well. We ended up adopting Ozzy and Duff (Odin) of the O Puppies and beyond being siblings they are the best of friends and we cannot imagine our family without them. I would recommend anyone looking for a new pet to see what pets Furever Home Dog Rescue has fostered as their pets are well-loved and taken care of by their foster families and the happiest, healthiest dogs to welcome into your home. Many thanks
Dave and I thought the adoption process was very smooth. Camille was very accommodating and thorough with what was in the best interest of Steve and all parties involved. We love Steve, and he and Norm are inseparable. He is a great addition to our family. Thank you again for your help in making Steve a part of our family.
What an amazing, professional rescue, FHDR knows the value of dogs life. I have to thank them every day for our Remy (Grover). He brings us so much joy and laughter every day.
We praise Camille every chance we get. Adopting our Leela from Furever Home Dog Rescue was one of the most rewarding experiences of our lives. Camille and her team brought so much joy to our lives !!! More than she will ever know!! Thank you forever!!
Words cannot begin to express our gratitude to Camille and FDHR for allowing our sweet Macie Rose to rescue us ❤️❤️
Macie is amazing and has been the sweetest little girl since the day we picked her up ? ? ❤️ There is/was no doubt in my mind that she was very well taken care of. One of the things that warms my heart is the way Camille genuinely cares about her pups long after they are placed in their Furever Home. I love that Camille remembers each one of our pups and that we can keep in touch here.
Barbara
Superior Dog Academy
My hat goes off to Camille of Furever Home Dog Rescue, for the great job she does. She's saving lives and I absolutely try to help out whenever I can.
Add us to the long list of people who admire and praise all the work, dedication, and love Camille puts into Furever Home Dog Rescue. …and we love our pups from her.
This was my first experience with adoption of a rescue and I wanted to thank you, Camille (Fuever Home Dog Rescue), for all you did to make the adoption of Peps such a wonderful experience with a happy ending!
I would love to give you feedback on our experience with Furever Home Dog Rescue!
FHDR helped us find the perfect addition to our family. From the beginning of the adoption process everything regarding the process was made very clear to us and we knew exactly what to expect. The process itself was easy and quick and we could not be happier with the outcome. Sirus immediately became a part of our family and we can't thank you enough!!
We adopted Paul/Jet 3 months ago. Working with Furever Home Dog Rescue and Camille was a wonderful experience. Camille informed us every step of the way and made sure that Paul/Jet was a good fit for our family. It is very obvious that FHDR wants the right fit and to have a smooth transition. Camille is more then willing to answer any question you may have. Paul/Jet has been the most wonderful gift to our family. I would recommend FHDR to anyone looking to adopt.
We really love having Cleo in our family. Cleo is such a smart dog and has gotten very comfortable in her new home. We are starting with a trainer this week to reinforce basic commands and work on leash manners.
Our experience with Camille and Furever Home Dog Rescue was great. After submitting several applications to other rescues through PetFinder and never receiving any acknowledgement, it was refreshing how responsive Camille was right from the beginning. Camille's willingness to get on the phone and discuss fostering versus adopting and just answering all of our questions about the process made it a very pleasant experience. Camille's passion for helping rescue dogs is really impressive. I'm hopeful once Cleo is trained that we will be able to foster for Furever Home Dog Rescue.
Furever Home Dog Rescue is a pleasure to work with as we recently adopted our newest family member Olini/Harley. We are former fosters with Furever Home Dog Rescue and this is our second adoption. Camille is informative and thorough throughout the adoption processes, always putting the best interest of animal welfare first. We would highly recommend adopting from FHDR in the future and to others as well.
We highly recommend Furever Home Dog Rescue to others who are looking to adopt a dog.
Camille was professional, answered all questions, kept us informed along the way and kept in touch after the adoption. We got a great little dog who fit right into our family perfectly. He is not so little anymore!
Marguerite & Greg
Adopters
I think Fuever Home Dog Rescue does a great job of providing all the paperwork and background information as well as answer any questions beforehand. I think FHDR does a great job of matching personalities of the dog to the right home. I really trust adopting a dog from FHDR because the dogs have been fostered by loving families that give us a glimpse into the personalities and health concerns beforehand. I also really like that FHDR checks up on the dog after we bring them home. While I sound so redundant I also love the Facebook community that Camille has created for all of us to share, like one big family. I wouldn't change a thing.
Great experience working with Furever Home Dog Rescue to adopt Penne. Camille was always very responsive throughout the adoption process answering any question we had. I think what you are doing to foster dogs and find them safe homes is fantastic. We've had some growing pains being new dog owners but Penne is an absolute sweetheart. She's very healthy and has gotten all her vet appointments up to date. Thanks for selecting us!
Thank you for working so hard for all of the animals at the mercy of people. Furever Home Dog Rescue was very responsive and kept in touch thru the process once we connected on our dog. I asked my son why were you drawn to Bessy/Josie? "He said her pictures were so cute – casual pic on the coach playing with her toys and I could picture her in our home after watching the video." Camille – you did a complete job checking references and my friend still laughs you asked more questions then the parents of her kids friends for an event. After this experience, I wish I could adopt more furry friends for Josie!
Thank you for choosing my family to adopt Kono/Remy. Our adoption experience with Furever Home Dog Rescue was outstanding. All of our questions were answered in a timely fashion throughout the entire process. Communication with you was very easy and I thank you for that. Adopting Remy made us all so happy. She is such a wonderful puppy with the sweetest disposition. It couldn't have gone smoother. You are the best Camille.
Jonathan and Family
Adopters
Our adoption experience was better than I could have imagined. After having gone through several failed adoptions with other organizations (puppy no longer available, no communication, etc), we were pleasantly surprised by Furever Home Dog Rescue. From their first outreach with the application, to answering our questions in what felt like a two-way interview on our fit, to the coordination of the meeting with our puppy and the foster, everything was clear and well communicated. We felt ready to bring our puppy home weeks before we actually were able to, and that led to a seamless transition for all of us. Fettuccine/Eden truly is the perfect fit for our family, and I strongly believe a large part of that is due to the screening and matching process that Camille and the team did before hand. Thanks for helping us complete our family!
The adoption experience with FHDR was fair, smooth, and prompt. We applied and organizers got back to us right away. They stuck to and often referenced their adoption guidelines, so we knew the deal. While we excitedly waited to hear back, everyone was transparent about the timeline so we knew what to expect. If asked I would (and have) said to absolutely adopt from FHDR as their foster families, consideration for dogs, and Facebook group network are simply fantastic! Charli, formerly Emerald is a perfect addition to our family! Everyday she brings a smile to our face. She loves to walk/hike, say hello to the neighbors, and play with other dogs and our cats. We can't thank FHDR enough for allowing us to make Charli apart of our forever family!
We are so thrilled to have found Mia! She is doing great and is a perfect fit for our family! The adoption experience at FHDR couldn't have gone more smoothly. Emails and phone calls were returned quickly, you answered all our questions thoroughly, and communications were always clear.  FHDR did a great job finding a match for us and the adoption process exceeded all our expectations. Thank you again!
FHDR… What can I say!  Nothing but a great experience.  Communication was excellent and the process was smooth. I was very impressed in your method of screening candidates…. Priority is a good, safe home for the puppy!
Frank and I are so happy!! Roxy is the perfect addition for our family. When we inquired about Roxy her profile was so accurate. I personally feel that FHDR did a fabulous job especially since this has been a trying time with COVID. The whole adoption process was handled professionally and accurately. Roxy is a love and we are truly blessed to have her in our lives and we thank you!
FHDR is a pleasure to work with. Camille fully informs you about the dogs personality and needs. This is the second dog we adopted through FHDR and both have been successes. FHDR takes the time to properly vet the dog and the potential owner. Well done FHDR.
We're thrilled that Livvy is a part of our family – she has settled in very nicely – snuggling with us on the couch and leading us on long walks and hikes.   Adopting her was a very straightforward process [although we still joke about the "college application" similarities]!  You were always very prompt in returning calls or email queries and I really appreciated that – especially since we were all in shut down mode and there was nothing to do but anticipate waiting to hear any news on anything. All communications were very clear and thorough – I didn't think anything was left out.
Heath, Rebecca, Iliana, Temira, Penn
Adopters
Furever Home Dog Rescue, thank you so much for finding Mia and helping us through the adoption process. You have been wonderful and everything you do for the rescue dogs is a true blessing. Mia has had a busy afternoon getting to know us, her new home and her new neighborhood but she is doing great! Thanks again!
We're so in love!! We named her Ziggy! She's the perfect match for our family. Thank you Furever Home Dog Rescue and Camille so much for such a great experience while adopting her. Communication was clear and you were so lovely to work with.
Hi Camille!
I can't thank you enough for Bruin. He has completed our family. Our experience with Furever Home Dog Rescue was incredible. You were very thorough In your back ground check. And very helpful with tips on harnesses and introducing him to our two year old dog Brooklyn. I was so impressed by the love and care Bruin received before he joined our family. His foster parents did an incredible job. He's so well behaved and has sweet mannerisms. I'm so grateful to all of you. My family and I thank you from the bottom of our hearts. Keep doing what you're doing, Forever grateful..
Sarah and Anthony
Adopters
Riley is doing great! I thought that Furever Home Dog Rescue was appropriately, responsive and easy to communicate with. I really don't have any criticism of the handling of the adoption process. You were very front about the process and transparent and always responded in a timely fashion. We love her to pieces and couldn't be happier to have her in our family!
Our adopting experiences have been amazing. We love that the potential adopters are screened thoroughly and that all adopters have the opportunity to meet the dogs in person at Furever Home Dog Rescue. We have adopted two beautiful, loving dogs from Furever Home Dog Rescue that have been amazing additions to our family. Our latest addition to the family is Olive and she was well taken care of and well trained by the foster family and we are reaping the benefits because she is the most well behaved, loving dog. The whole adopting experience has been wonderful as it was with our first adoption over 8 years ago.
I am so happy I came across Furer Home Dog Rescue on Petfinder.com! FDHR was a pleasure to work with. Communication went back and forth very smoothly throughout the adoption process and all questions I had were quickly answered. Finn was the perfect addition to our family and he is definitely a mama's boy!
I could tell from the very first interaction with Furever Home Dog Rescue, their best interest was the dogs. I'm pretty sure it was easier to get a gun permit than it was to adopt (and that is a good thing). Even though we were current pet owners, Furever Home Dog Rescue didn't take that for granted. They wanted to ensure a good and SAFE environment for the animal. Any questions I had were promptly and honestly answered. It made me feel good that such care was put into the adoption and I knew I would be getting a wonderful animal! During the meet-n-greet, I felt Camille went above and beyond for us and the dog to make sure there would be no issues. She worked with us on how to properly acclimate the new addition into our home. They also followed up with us often after the adoption just to ensure everything was ok. I can't praise FHDR enough for the good work they do and for uniting us with one of the best things to happen to our family!
This was our second adoption with Furever Home Dog Rescue and we could not be more pleased. The adoption was a very simple and easy process. We appreciate that Camille checked with our vet and made sure the animals are going to a safe and loving home. Both of our dogs have been a perfect fit. The dogs are healthy, sweet and loving. Thank you for helping us grow our family.
Furever Home Dog Rescue made the adoption of Penny so easy and we liked the fact that you check up on who will be adopting from you to make sure it's the right home for both the dog and the people who may be adopting her.
"Our family adopted Lola in December of 2019, and we couldn't be happier with our new family member. The adoption process through Furever Home Dog Rescue was easy and now our family is complete. Thank you to Camille, and to those who work with and support FHDR. We had a great experience, and received thorough explanation of every step along the way, including answers to every one of our questions."
Christine and Peter
Adopters
"Before I was introduced to Furever Home Dog Rescue by a friend-we were having a not so positive experience with different groups on Petfinder. Specifically one large group from NY. When I checked FHDR's Petfinder page and Facebook I was happy to see a smaller group of dogs. I trusted that you really got to know the pups and the families you were considering for adoption. Also the updates from families on Facebook are great. You have really given so many dogs wonderful lives! I promise to get better about posting to Facebook. You were very clear during our first phone call about the application process and how you work to be sure the dog and family are a good fit-not first come first served. I trusted you from the beginning and enjoyed speaking with you. Meeting you that night at your home-we knew everything would turn out great. It is easy to see how much you do to get the pups ready for adoption and how important it is to get those pups in their forever homes. It shows how much you love dogs and what you do. The foster families were great too. We love our Lizzy and Riley. They are perfect for us and truly great pets. I can't imagine not having them in our home as part of the family. We were ready to dive right in with an adult dog and Lizzy is so good. I give her so much credit for helping Riley along! He is such a sweet boy. There really isn't anything I feel you could do to make this whole process better. My only worry was after approval waiting for them to be ready to go to their forever home. I was so afraid that another family could have been a better fit and we wouldn't have these two in our family. We can not thank you enough for everything. I would also love to help out with your rescues in the future. We will keep in touch and thank you again!"
"We have had two very good experiences working with Camille from Furever Home Dog Rescue. When we adopted Molly,I found speaking on the phone with Camille a personal and easy way to get information I needed. Molly's story was helpful and Camille's input whether she would fit our home was honest and sincere. We will continue to use Furever Home Dog Rescue for our adoption services. Molly is doing very well and seems very happy and comfortable being here. She is a very loving girl and loves our attention. Molly gets along well with our grandchildren which is very important to us. Thank you so much for all your help.
We are so glad to be a part of your rescue and we look forward to helping save more puppies! Thank you for all that you do to save these pups!
Our experience with Furever Home Dog Rescue was excellent. Very thorough and pleasant – it was obvious that Camille Oakie has a sincere love of animals and is vigilant to ensure that they land in a home that shares the same. We were thrilled with our adoption and are enjoying him tremendously – he's made a lot of friends already and is the favorite in the waiting room at the vet! Thanks for everything and I would definitely recommend FHDR to anyone interested in adopting.
Marie Jean and Carmine
Adopter
When we decided to rescue a dog, we filled out countless applications. Furever Home Dog Rescue was one that actually kept in touch with us, and kept us up to date on the process and responded to my concerns of the availability of Izzy. We had never adopted a dog and wasn't sure what questions to ask. Camille gave us as much information that FHDR had on Izzy's past and we got to meet the foster family and find out her habits, likes and dislikes. Camille and Furever Home Dog Rescue are a godsend to families who want to adopt and more importantly to those animals whose lives depend on people like you. God Bless Camille and FHDR.
Ron and I have nothing but wonderful things to say about Furever Home Dog Rescue, Camille, the foster parents, and of course Finn. The whole experience was seamless from first noticing Finn's photo on Petfinder to contacting Camille, the interviews and the meet and greet. All of our concerns about not having a puppy in 18 yrs like what to feed him, treats, correct harness, sleeping patterns, toys to play with quickly faded once we met Camille and the fosters. I would and have been singing FHDR's praises to everyone! Great job to everyone involved in the rescue of Finn, we are over the moon in love with him!
We had a great experience with Furever Home Dog Rescue from the beginning. Everything was explained very clearly in terms of the application process and next steps. During our conversations all questions were answered as best as possible pertaining to Markys medical records and personality. The information provided from the foster family in regards to eating, sleeping, and overall temperament were extremely helpful. When at our "meet and greet" with Marky we never felt pressured; we knew from the moment we saw him and took him on the walk that he would be the best addition to our family. Thank you again for your assistance and for rescuing Marky, we couldn't imagine our lives without him!
Theresa and Brian
Adopters
Our experience with Furever Home Dog Rescue was one of respect and much gratitude. Our new love is such a blessing who was well cared for and trained beyond any point we could have ever hoped for. The love Penny was given is evident and we receive compliments all of the time on just how well behaved she is. We felt like our family was well taken care of and we appreciate everything Furever Home stands for. Thank you for Penny and for all that you and your fosters do Camille. Thanks again for everything Camille! You truly made our family so happy!
FHDR was very clear and upfront with any questions that we had about the adoption process. I could not ask for a better process in adopting our puppy. You guy's made it a happy and educational experience. Louie is a perfect fit for our family. Thank You
My family and I felt ready for a dog. We began with Petfinder and put in exactly what we wanted in a new four legged friend. That site lead us to Furever Home Dog Rescue.The moment we read 3-year old Diesel's bio from his foster family on the Furever Home Dog Rescue's website, we couldn't wait to meet him. We filled out the application and waited. Camille is very good at checking every applicant against the pet they are looking to adopt to ensure a happy home for them, including the dog's safety in their potentially new home. Although the process can take four to six weeks, we were thrilled to be able to meet Diesel two weeks after we applied. At the meet and greeet, Camille and the foster family agreed it was a good fit and we took him home that very day. It's been two months and we all agree, from the 74 year old to the 24 year old, he completes our family and is our best friend. Camille has great insight and instincts and matches the pets to their forever home perfectly. She answered our questions during the process and, even after. We have and will continue to recommend Furever Home Dog Rescue.
We had such a wonderful experience with FHDR. Camille was very informative and Belle is such a perfect match for our family. We always praise you and your adoption services. Thank you for adding such an important part to our family.
Kelly, Phil, Daniel, and Samantha
Adopter
I wanted to again thank you so much for allowing our family to adopt Bear and Teddy. We are all so in love with these two guys. They have brought so much joy and happiness to our family. Camille, you made the adoption process so easy, from the phone conversations and emails to meeting you in person. I truly can't say enough good things about FHDR and I would definitely recommend FHDR to anyone looking to adopt. I also love that through Facebook, we can share photos and see their siblings. (Bear is without a doubt the biggest. lol) Thank you! Thank you! Thank you!
Our experience with FHDR was absolutely wonderful. We loved how much they care about the puppies and care about finding the perfect home for them. Any questions we had, were answered and they were very responsive and open with the adoption process. We would 100% use them again. Mara has been such an amazing addition to our family and she fits in perfectly. We really can't say anything negative about our experience with FHDR.
I found Furever Home Dog Rescue on-line through the Petfinder. I was drawn to Edie simply because she was so cute, but when I looked at Furever Home Dog Rescue's website I was also inclined to adopt through this program because of the love and care put into making sure the pups were matched with the right homes. I also really liked that Edie/Jewel had been with a foster so that we had more feedback about her than a shelter could provide. It was also helpful to have Camille Oakie send the puppy info upon our adoption (recommendations on food, toys, dangerous plants and foods, her mom and a little background info, etc.) Edie has been such a wonderful addition to our family, and I can't imagine life without her. She's so sweet and has such a cute personality, and we simply adore her. I'm grateful to Camille for rescuing dogs in need and finding loving homes for them. I would highly recommend Furever Home Dog Rescue to others looking to adopt a pet.
I just want to thank you for leading us to Maverick. We are in love with him! I am so pleased with the process for adoption and I am so glad that you really make sure he will be taken care of by calling our Vet and making sure he has a safe house and will be cared for properly. I also appreciated that each time I had a question you got back to me promptly! He seems to be pretty happy! We are grateful for FHDR. I will keep you updated on his progress.
The adoption process was more than what we could have asked for. Furever Home Dog Rescue exceeded our expectations and granted us the opportunity to adopt an amazing new family member! March, aka Tucker, is such a good boy. He brings so much joy to our lives and fills up our home/hearts with so much love. Him and Eli are two peas in a pod- we couldn't have asked for a better fit for our family. We would absolutely recommend Forever Home Dog Rescue to anyone! Thank you again so very much, Camille!
Our experience with Furever Home Dog Rescue was very positive. My husband and I both agreed you were thorough in you family background check and we appreciate that you make sure the dogs are entering into families that are a good match. You were able to answer all of my questions very thoroughly and the health records of the dog were all in good order. Thank you for everything that you did for us and for what you do for the dogs. We are so grateful to have Puck be a part of our family.
We had a 100% positive experience with FHDR. Many times, rescues have a very delayed response to emails or sometimes no response at all. With FHDR that was not the case at all! We are 100% in love with her and she has been the perfect addition to our home. I would recommend FHDR to anyone!!!! Thanks!
Our experience with FHDR was fantastic. The whole process went very smoothly and was easy on us as well as Dakota. It was a bonus that we were able to talk to the foster mom about Dakota's general demeanor and daily schedule. Thanks again!
We would like to tell you how happy and blessed we are to have had the opportunity to interact with you during our adoption process.
From the moment we submitted our application to adopt Teagan, Camille was very prompt in responding, and her instructions were extremely thorough, and easy to understand. We especially appreciated that Camille would include very specific details, throughout the entire process, which removed any guess work on our part. Camille was also a great advocate when it came to looking out for the puppy's interests, as seen in her many questions to us.She went the extra mile when our Veterinarian was having weather related phone issues, by making the call, not once or twice, but the times needed to establish the contact. Camille was informative, and friendly throughout. Camille's special way of introducing us to Teagan, and her foster mom, was extremely pleasant, and we felt as though we had known each other for a long time. In the end we are blessed to have Teagan, who is now a part of our family, and has found her FUREVER home. We love her and she is doing GREAT! So thankful for your organization. Keep up the GREAT work!!!
I was looking for an older female pup who would be a good family dog–not just for me, but for a grandchild, a granddog, and my own cat. FHDR found that dog, and gave me all the available background information, including medical history. FHDR arranged transport from Texas (21 wonderful driver/companions and two overnight fosters along the way), and I had pictures and progress reports every day. Once Vickie was home, FHDR helped me to help her adjust to her new situation, both with useful advice and by referral to a wonderful trainer who worked with us as a family. There's a feeling of support and connection that continues after the adoption papers have been signed. We're looking forward to attending the next FHDR reunion.
I know I've said it many times before, but you do AMAZING work! All of the puppies, dogs and seniors you've rescued or found homes for is unbelievable. I so appreciate all you do for our furry friends. Without you, I wouldn't have had the fortune of bringing Sienna into my life. Thank you!
It was a pleasure going through the adoption process with Furever Home Dog Rescue. All of our questions were answered and the entire process went very smoothly. I would recommend FHDR to anyone wanting to adopt an dog.
Today makes 3 weeks since I adopted Pesto and I could not be happier with my decision to take him home with me that day. He is an amazing dog and Steve and I are so very lucky to have him in our lives. One of the best things was the fostering he had prior to our adoption. His training made the transition much easier for all of us. His foster parents did an amazing job with him and I will be forever grateful to them. When I started my search for a dog I went back and forth as to whether or not I should get a puppy, a young dog or a senior dog. Having a senior cat was my main concern, so whatever animal I brought home had to get along with him, there was no getting around that. I'll admit that I didn't know what to expect when dealing with a rescue agency. There was the long and very detailed adoption application that I had to complete that had so many questions, and I wondered what the need for all that was. After all it was just a dog, right? FHDR made me see why they do what they do. They do it because they care! They want to make sure they are placing their animals in the best possible homes they can find for them. So the questions, the vet checks, the reference checks, they all make sense now. FHDR doesn't just place animals in homes, they make sure your home is the right home and that the animal and the adopter are a FUREVER fit. FHDR answers EVERY question you could EVER have about what they do, how they do it and why they do it. They give detailed pet instructions that EVERY pet owner needs to read, even if you think you know it all, read it anyway. It is insightful, well thought out and full of useful information.I would recommend FHDR to anyone looking to adopt. Camille Oakie is amazing. Pesto's fosters were amazing. And Pesto is amazing! I could not have asked for a better experience from start to finish.
It was a pleasure adopting Chewy from Furever Home Dog Rescue. It truly shows how dedicated Camille Oakie is to the rescue in locating the ideal forever home that will provide the best circumstances for the adopter and adoptee. Camille's communication with me throughout the entire process was exceptional. She clearly communicated the mission and what I should expect throughout the process. I greatly appreciate how thorough of a background FHDR does to insure that the rescue will be going to a safe environment that will be conducive to a happy long-term relationship for the rescue as well as the adopter. Chewy is doing great in his forever home. Him and our other adopted puppy have become inseparable. He is the perfect fit for our family! Once again, I sincerely appreciate all that FHDR does for these rescues!
Our adoption experience with FHDR could not have been more enjoyable. The adoption process was clearly communicated and the eligibility requirements. Upon reviewing the adoption application, Jane & I were confident that we would meet the requirements as prospective adopters. The entire communication process went very well with prompt responses and detailed explanations regarding the steps involved in the adoption process. It was clearly conveyed as part of the "meet and greet" that there was no pressure to adopt the dog we were meeting. In our case, we felt an immediate connection with Roxy (Ari) and we definitely believe it was a very good match for us and Roxy. The importance of each step of the adoption process, vetting prospective adopters, checking with the vet, the interview with Camille, proof of a suitable home and environment for Roxy and our meeting with Roxy (which also involved approval from FHDR) were all vital steps of the process. We appreciate the care FHDR took to ensuring the dogs are properly places in homes where they can thrive and be well care for.
It was a great experience working with FHDR. We got great a great dog. We love her to death. Again, we cant thank you enough. I would recommend FHDR to any one.
We absolutely adore our Loki. Already it feels as though he has always been a part of our family. We love coming home to him after work and playing until we are all tired out. Loki also started puppy school at Petco last Tuesday which I think will be good for him since he is so smart! FHDR was the best adoption agency I encountered while trying to find our furry family member. I felt as though other agencies were judgemental and, quite frankly, some were rude. Right away I felt as though FHDR was a good fit. You responded fast, answered any and all questions we had and, my favorite, truly cared about your foster animals.
FHDR seemed to be strict in who is able to adopt, but in a good way. You can tell that you really care about the animals.
I also loved the fact that (before the meet and greet) you said to us, if Mojito/Loki was not the right dog for us, that you would help us find the right one. However, Loki was a perfect match for our family. I felt with other agencies or shelters, as soon as you met a dog that you did not "connect" with, they kind of write you off. But I feel like the connection is one of the most important things because they may not be here for our entire lives but we have them for their entire lives. Thanks again for choosing us to love (and spoil) Loki.
We are so thrilled that we adopted Dexter/Stevie! He was the perfect match for our family 🙂 I found the adoption process a very positive experience. I always received a prompt reply to my emails, as well as having all my questions about the puppy answered prior to adopting. I really liked that we were able to meet the foster family to be able to discuss the dogs current situation & to ask them any questions. I would highly recommend Furever Home to a friend!
Our experience adopting through Furever Home Dog Rescue was wonderful. As an avid dog lover, I really felt that Camille Oakie and Furever Home Dog Rescue care about making sure they place the right dog with the right family. The adoption application, while long, I feel was thorough and necessary for adoption agencies in order to find good homes for their dogs. After our adoption application was accepted, Camille contacted me and we discussed the dog my family was interested in (Oreo, now Cardi), what my family dynamic was and what we were looking for in adding her to our family. We then scheduled a meet and greet so myself, my husband, our son and our current dog could meet Cardi and see if the fit was good for both Cardi and our family. At the meet and greet, we were able to spend as much time as needed getting to interact with Cardi, and it we fell even more in love with her. Cardi is the biggest sweetheart in the world, she loves to play, snuggle and get and give kisses, we are beyond happy we found her. The whole process was a pleasant experience and I would recommend Furever Home Dog Rescue to anyone looking to adopt.
Furever home dog rescue was incredible. I think the encounters were extremely professional and very informative. I can tell from my experience that everyone involved in the rescue is truly interested in ensuring that the doggies go to a great home, not just to anyone. I'm so happy we finally have the perfect addition to our family!
The adoption process was seamless. The communication was wonderful. I never felt like I was left hanging and all of my questions were answered. I really appreciate how accommodating everyone was with all the crazy schedules. There isn't a thing that I would change. Although it has only been a couple of days, I feel like Titus is the perfect addition to our family. I would highly recommend Furever Home Dog Rescue to anyone I knew who was looking to find a pup. Thank you so much for helping us to find Titus. He is a sweetheart and we are very lucky!
Gil and Sara
Foster and Adopter
I would like to take a moment to share some experience and to recommend Furever Home Dog Rescue of Randolph, NJ. Our family has fostered creatures for FHDR, we have placed fosters with other families, we have helped with rescue activities and we have adopted family members from FHDR. Our family has been fortunate enough to volunteer and support no kill shelters and organizations on both sides of this country. I like to think I have some valuable information to share. These are my observations and feelings. Our experience volunteering with rescue organizations is extensive. We have been fortunate to assist in the rescue and foster care for over 1000 animals. Our participation has been mostly with the direct care of foster animals and this has given us access to the heart and soul of organizations of different sizes, objectives and funding. Animal rescue and animal welfare are fundamental parts of our family and we are involved emotionally and financially and directly in our commitment. This is a deep core value reflecting how we choose to live our life. Furever Home Dog Rescue, operated and fueled by Camille Oakie, has the highest rating from our family. Camille represents a manifestation of our core beliefs and she will do as much as possible to care for animals. Ultimately, the care and survival and life of animals is why we have invested our money, time and feelings into rescue and foster organizations. Camille is the person who sets the standard for our family when we consider how we can help with a creature or working with people considering adoption. Camille is, quite frankly, the compass that helps to guide our commitments and decisions with regard to animal welfare. Furever Home Dog Rescue does so much with limited resources. Camille is a champion for animals and is amazing at developing solutions which result in the ultimate objective: Animals get to live! Camille is relentless in her concern and care for creatures. Camille and FHDR keep the focus on the animals and the well being of the creatures to make sure these voiceless lives have an advocate and a champion looking out for their interests and their long term well being. Animal Rescue is tough. There are heart wrenching stories and many tears. It takes amazing fortitude to continue with this cause. It takes dedication, determination, compassion and love. Rescuing animals means you are signing up for a roller coaster ride of emotions which reach the highest levels of joy and the deepest levels of sadness. It takes a very special person to agree to this calling, to dedicate time, resources and family to calling from a higher being. Connecting the complicated pieces of animal rescue, families and rescue organizations can be complicated. Not every situation can work out and sometimes this can be frustrating. When I look at organizations trying to fulfill commitments to animals, I want the animal to come first. Camille is one of the best people and Furever Home Dog Rescue is my favorite animal rescue organization.
My wife Kathy and I started fostering for FHDR in 2012 and we have seen over 30 beautiful pups go from our foster home to wonderful forever homes. We fostered for other groups but none came close to the caring and love that Camille Oakie has for her rescue pups. They are hand picked by Camille from high kill shelters, sent to get vetted and medical clearance to be transported to NJ. They arrive here to go to a select foster group of amazing people that Camille and screened and organized. Fostering has been such a rewarding experience and through FHDR we have seen great dogs get a wonderful new start to a long life with great families that wouldn't be possible without Camille's tireless efforts. Two of our own fosters became family members after we adopted them so we what what it is to be a foster and adopter with FHDR. FHDR is always looking for new foster homes.
Our adoption experience with FHDR was a very positive experience. That application process went smoothly. All of our questions were answered in a very timely manner. Our adopted dog was the perfect fit for our family. Energetic and loving.
I've been fostering for Furever Home Dog Rescue for almost 2 years now and it's been the most amazing, rewarding experience! Camille Oakie, the founder, has been there every step of the way for guidance and suggestions. After six foster pups, I decided to adopt through FHDR and Camille made the process so streamline! She was just as thorough with my adoption as she is with any other adopters. Camille's compassion for dogs is shown through her ability to always find the perfect fit for each puppy and family. After adopting, I've fostered three more puppies and will continue to foster for FHDR in the future!
Janet R
Fellow Dog Rescuer
I've had the pleasure of working closely with Camille Oakie in dog rescue since 2009. She is one of the kindest, most dedicated and compassionate person I've ever met. Animals truly are her passion. Once she takes in a needy dog/pup from the shelter, she commits herself 100% to that pup as if it is her own. She has saved countless dogs over the years, placing them in loving homes that bring so much joy to so many families. Keep up the wonderful work Camille!
My family started fostering for Furever Home Dog Rescue in 2012 and we have fostered 10 precious pups until they found their Furever homes. We have also adopted two pups through Furever Home Dog Rescue have become important parts of our family! The love that Camille has for these shelter dogs is boundless. The pups and dogs come from a high kill shelter and are placed with a foster family carefully chosen by Camille until she patiently finds them the perfect adoptive family. It is so gratifying to know that you helped to give a pup a chance at a great life plus for every pup that comes out of the shelter makes room for one more! Fostering is an incredible experience for the whole family. Contact Camille to become a foster parent you will not regret the experience!
As far as the adoption process, we feel that it was a very smooth, easy process to adopt through FHDR. To meet the foster family and find out some things about the dog that we were looking to adopt was very helpful. We didn't get to do that at the adoption of our other puppy. It was good for us to meet them and for them to meet all of us as well. All questions that we asked of FHDR and the foster family were answered which allowed us to feel more comfortable about the decision to bring Chloe home with us. Everything related to the paperwork and the process were explained to us very clearly. It was definitely a great match for Chloe and our family. She has really warmed up to us and our boys. We can't think of anything that would have made the whole process any better. Thank you so much again.
Ashley & Kevin
Fosters and Adopters
So happy that we are able to be part of Furever Home Dog Rescue. Such an incredible organization and amazing people. Thank you Camille Oakie for allowing us to be part of something so rewarding and refreshing.
Michele
Adopter, Foster, and Volunteer
I've been volunteering with Furever Home Dog Rescue for over 5 years. In the course of that time, Camille Oakie has demonstrated a true compassion for animals. Her dedication to rescuing puppies and dogs while finding the best homes available is beyond honorable.
Camille Oakie started this organization in hopes of saving dogs lives. She has dedicated the past several years to this great cause. I have been privileged to witness first hand what she, the volunteers and fosters have done. I have also been lucky enough to be able to participate in a few adoption events. If you are looking to bring a puppy or dog into your life, consider adoption and consider Furever Home Dog Rescue. Fosters are always needed as well.
I cannot thank Camille Oakie enough for this wonderful dog. He brought light and hope into our family during some difficult times. He is a gift from God! Camille you are an angel for all you do!"
In August 2015 we had the absolute pleasure to adopting Balor (formerly Briley) through FHDR. Balor has brought such joy and love to our lives, we can not thank Camille Oakie enough for rescuing him, we consider him our first born child and our love for him grows everyday. His birthday and adoptiversary are huge celebrations for our family! Thank you again for all you have done and continue to do for dogs!
Natasha & Russ
Adopter and Foster
We adopted an amazing puppy named Dexter from Furever Home Dog Rescue on February 14, 2010. So many of the rescue groups we had reached out to failed to get back to us and we almost gave up. Camille Oakie helped us to find the perfect puppy for what we were looking for and she made the process so easy. We began fostering for Furever Home Dog Rescue in 2012 and have continued to foster since that time. Camille has a heart of gold and truly loves every dog and puppy that comes through her rescue group. We have had so many great experiences thanks to Furever Home Dog Rescue.
I just wanted to commend Camille Oakie on the wonderful work she does to help save all the pups of Furever Home Dog Rescue. The photos of them with their new families with beaming faces really tells the happy ending of what could have been a much different story if not for Camille and her untiring devotion to rehome them. Thank you to Camille and the foster families.
Camille Oakie, as founder of Furever Home Dog Rescue genuinely cares about every dog and family that she works with. Camille works very hard when interviewing prospective adopters looking for a new pet. Because of her process, qualified families are paired with puppies or dogs that will match well with their personalities and home life. Working with Camille and Furever Home Dog Rescue for the past three years has been a great experience for our family. Camille is a joy to work with and is always available to answer questions or assist in any way. She has developed a wonderful network of volunteers that pull together to save the lives of dogs who may not have had a chance for a healthy and happy life. Foster families are always needed so that more dogs and puppies can be rescued from shelters and placed in loving homes
I absolutely understand and respect you and FHDR for setting such strict guidelines regarding the adoption of pups. Before we found FHDR, we had some "rescues" literally pushing dogs our way without any obvious concern for the puppy or our family. I loved the fact that you were so thorough! You demonstrated pure honesty and concern for the welfare of the puppies as well as our family.
Annemarie and Family
Adopter
We adopted our dog Bella from Camille Oakie in 2010 and it was a wonderful experience… We were looking for a dog on Petfinder and came across this adorable Border Collie mix and contacted FHDR. Camille is such a kind person who cares so much about finding homes for these dogs and it shows. She makes the process as easy as she can while still making sure it is a good match. We love our Bella and we have Camille to thank for her.